In the late 2019, a novel coronavirus disease (COVID-19) was declared a 'public health emergency of international concern' by the World Health Organization. The causative agent of the disease refers to a novel coronavirus (2019-nCoV) which has been scientifically named SARS-CoV-2 by the International Committee on Taxonomy of Viruses (ICTV), since the virus is genetically related to coronavirus responsible for SARS in 2003.
According to a recent research finding conducted by the School of Public Health, University of Hong Kong, the stability of the virus on different types of surface ranged from a few hours to as long as a week under ambient temperature.
In response to the need for the early detection of 2019-nCoV contamination on environmental surfaces or regular hygiene monitoring, STC is now offering a convenient, safe and fast testing solution: "Novel Coronavirus (2019-nCoV) Surface Swab Test".
As recommended by the HKSAR government, proper hygiene can effectively prevent the spread of COVID-19. STC's Novel Coronavirus (2019-nCoV) Surface Swab Test Kit comes with an individually packed sterilized swab for surface sampling at your convenience, a PrimeStore® MTM¹ solution for storage, safe transport and testing under FDA² and US CDC³ biosafety guideline. Once the sampling is completed and sent back to our testing laboratory, the entire RNA extraction and detection will be referenced to CDC's recommended materials and a one-step real-time RT-qPCR procedure. The test result will become available in 72 hours.
This new service offers the following tests on provided samples:
Basic Test

Novel Coronavirus (2019-nCoV)




Surface Swab Test

Special Offer (Original HK$2,200)


Add-on Test




Flu A

HK$ 500

Flu B

HK$ 500

Enterovirus

HK$ 500

Other Pathogens

HK$ 200 (Each Pathogens)

STC reserves all rights of final decision
This offer cannot be used in conjunction with any other promotions/ offers/ coupons
Purchase Swab Kit Procedure and Pick-up Locations:
Visit STC and purchase directly during office hours
1. Tai Po Head Office (10 Dai Wang Street, Tai Po Industrial Estate)ˆ
2. HKCC (Unit B, 10/F, Block 1, Tai Ping Industrial Centre, 57 Ting Kok Road, Tai Po)ˆ
3. Cheung Sha Wan MTR (MTR Kiosk 5, Cheung Sha Wan Station)˜
ˆOffice Hours (Except Public Holiday): Mon to Fri from 8:30 am to 12:30 pm and 1:30 pm to 5:30 pm
˜Office Hours (Except Public Holiday): Mon to Fri from 9:00 am to 12:30 pm and 1:30 pm to 6:00 pm
Sat from 9:00 am to 1:00 pm
Payment Method:
Hotline: +852 2666 1839


| | |
| --- | --- |
| Application Form | |
| User Manual | |
Test Sampling

PrimeStore® MTM¹ is registered trade mark under Longhorn's FDA cleared technologies that inactivates the pathogens collected on the swabs and quickly stabilizes the DNA and RNA for qPCR testing and even sequencing. Providing safe samples for laboratory technicians to test.
FDA²: The Food and Drug Administration
US CDC³: U.S. Centers for Diseases Control and Prevention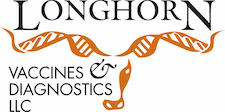 For more information about our Novel Coronavirus Surface, Food and Package Swab Test services, please feel free to Contact Us.
OTHER TESTING SERVICES